Hello and welcome
CORONAVIRUS UPDATE AND HOW WE CAN HELP
As we've had quite a few phone calls, I thought I should update you on how DJ Motors is affected by Coronavirus restrictions. First of all, we are a business with legitimate reasons to continue operating so WE ARE OPEN for MoTs and repairs. 
However, keeping our customers and staff safe is our priority so it's important that you are aware that work is taking somewhat longer than usual as we undertake appropriate precautions. In addition to standard safeguards such as social distancing and use of gloves we are taking particular care to wipe down vehicles prior to their collection.
As you might imagine, we are trying to give priority to NHS and key workers who need us at short notice in order to get to and from work. You might not know but MOT deadlines which fell after 31st March have been extended by 6 months but if you can get to and from us without difficulty we still urge you not to put off your test for that long. Apart from safety considerations, this will inevitably cause a backlog of work down the line.
Our priorities are to keep operating safely while monitoring the situation day by day. We will of course update you if anything changes but, meanwhile, in these uncertain times though you may be facing many difficulties and problems hopefully we can help ensure that your car isn't one of them.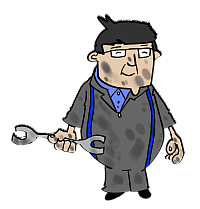 Hello! and welcome to DJ Motors, thanks for stopping by. I've just taken a break from doing MOT's to give you some background on DJ Motors and myself.
I started DJ Motors in 2008 after working in the motor repair trade for more than 30 Years. I trained as a mechanic and then proceeded to work for various garages until my last role at Weston Grove Garage sadly came to an end when the building burnt down.
At this point I had a choice, work for someone else as I had before or start my own business...
Welcome to DJ Motors!